TIR A MÔR – ABERPORTH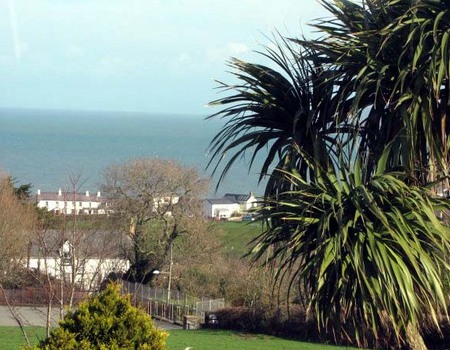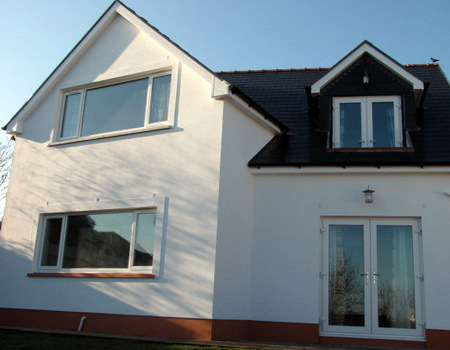 CROESO I'N CARTREF GWYLIAU, TIR A MÔR!
WELCOME TO TIR A MÔR!
Tir a Môr is a modern 3 bedroom house just a short walk from the beach in the quiet seaside village of Aberporth. The property has been built and furnished to a high specification and is designed for comfort and relaxation. The gardens are private with ample terraces and lawned area.
Aberporth is a small village set around two sandy bays. It is located on the Ceredigion Coast Path which offers excellent walking opportunities. It is within easy driving distance of the market town of Cardigan, the resorts of New Quay and Llangrannog, the Preseli Mountains, the Pembrokeshire National Park and the beautiful Teifi Valley with its renowned Cenarth Falls.
There are shops, takeaways and a pub which serves food in the village and good eating places in nearby Tresaith and Cardigan town.
The Aberporth mice make a comeback as village copes with another coronavirus lockdown
Llygod Aberporth yn dychwelyd i'r pentref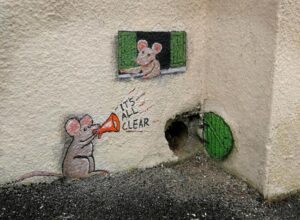 Another week – another lockdown, which has prompted the reappearance of some familiar figures around Aberporth.
The adventures of the Aberporth Mice are being chronicled on the village's streets and walls again in response to the coronavirus fire-break.
Artist Peter Taylor – universally known around Aberporth as Aber Banksy has brought his furry friends out of hibernation to cheer up the villagers as the clocks go back and they face more restrictions on their movements and activities.
"The people of Aberporth are really excited that the mice have ventured back out again," said Aber Banksy, who has planned another two pictorial outings for the rodents – one for Hallowe'en and one for bonfire night.
"Seeing as neither festivity is allowed this year – the mice are taking over," he said.
Let us know if you spot the mice around Aberporth over the next couple of weeks. (Tivyside Advertiser, 30 October 2020)
This beach has been voted the best in Wales by you                 
Dywedoch chi mai traeth Aberporth yw'r gorau yng Nghymru                                                                     
The surprise winner has been crowned the nation's favourite in WalesOnline's Special Places 2016 campaign.
Aberporth beach, a compact crescent of golden sand nestled on the Ceredigion coast, has beaten the likes of Barafundle Bay in Pembrokeshire and Three Cliffs Bay in Swansea to win the Best Beaches category of Special Places 2016
(Walesonline 1 August/Awst 2016)
Village fights to halt tide of plastic                   
Y pentref yn ymladd i stopio'r llif o blastig
Simon de Bruxelles
December/ Rhagfyr 18 2017, 12:01am, The Times
With just 1,100 residents, the village of Aberporth on the west coast of Wales is not the first place you would expect to be leading a revolution.
Now, though, it is hoping to do exactly that by being at the forefront of the battle to break Britain's addiction to plastic.
Villagers were inspired after witnessing the damage that discarded plastic, from drinking straws to water bottles, was doing to the environment when items washed up on their beaches, which are popular with tourists.
The community has set up a "plastic free" committee and is hoping to become the first village in Wales to turn back the tide. The committee has persuaded a pub to stop using plastic straws and the village shop will start selling milk in glass bottles instead of plastic containers.
Plastic Free Aberporth is the idea of Gail Tudor and Gilly Llewelyn, who admit they are facing an uphill struggle as almost everything comes packaged in some form of plastic. Ms Tudor, 55, said: "We are not going to get rid of plastic altogether — it does have some uses — but what we are looking to do is get rid of single-use plastic such as straws and coffee cups.
"This is about individuals looking at their lives to see what they can change, and then businesses and the local community and government seeing what can be done at that level.
"The local pub has stopped using plastic straws and condiment sachets and the village shop has gone back to selling pints of milk in glass bottles."
Ms Tudor, a film-maker, founded the Plastic Free Aberporth movement after a ten-day trip around the British coastline trawling for plastic and seeing how much was in the sea and on the shoreline.
"I live by the sea and I want to protect the sea and keep it clean and protect the wildlife," she said. "It was obvious to see how much plastic was in the sea and on the beaches and when this breaks down into microfibres it can get into our food chain."
The Ship Inn, the shop and the primary school were among the first to sign up and Ms Tudor hopes other businesses will follow.
The pub now serves its mayonnaise and tomato ketchup in small glass jars. Gone too are plastic cartons for its milk. Straws are now made of paper, despite a tenfold increase in cost over plastic. Oliver Box, 42, from the pub, said: "One thousand plastic straws cost just £1 while the same number of paper straws is £10. We are putting a jar on the bar where we hope customers will contribute in a small way to what we are trying to do. We need the financial support of the local community to support the campaign to banish plastic from the village."
Mr Box said he was appalled by the amount of plastic waste on coastal paths in Cardigan Bay. In summer the population increases five times over and visitors are often careless about what they do with their rubbish and food wrappers.
He and his children, Finley, ten, and Florence, six, walk the paths around the bay picking up rubbish, and he believes the campaign has made an impact on local residents.
"The number of people I see walking the beach with bin liners, picking up plastic rubbish from the sea, has really increased," he said. "The campaign can only be a good thing if it gets people thinking about their environment."
Aberporth, once an isolated fishing village, had a previous claim to fame for its rocket-testing facility, which was used by the Ministry of Defence. That site is now operated by the private defence contractor Qinetiq.
Mike Allen, 49, owner of the London House stores, is selling milk in glass bottles even though it is 25p more expensive than the plastic equivalent. Regulars return the glass bottles for recycling.
"I am proud of what we are doing. This will put our name on the environmental map," he said.
"My view is that we need to change attitudes of the disposable society generation. Even though this is a small start in our little village we hope it catches on."
Hilary Rudge, 70, a former British Airways stewardess, has seen the damage plastic is doing to marine life all around the world. Ms Rudge said: "I have visited Antarctica on holiday and have seen whales dying from ingesting plastic bags. It is a scandal but we hope in a small way here to get the country as a whole thinking."
Organisers plan to spread the campaign to visitors on the caravan sites surrounding the village, when they start arriving next spring.
But not everyone is a supporter. Some are sceptical and say the initiative is a waste of time. Gary Matthewson, 46, a fisherman, said: "It's like putting a sticking plaster on a bleeding jugular vein, it's hopeless. I have seen the harm that plastic does in the seas and the amount of it clogging up lobster and prawn pots."
https://www.thetimes.co.uk/past-six-days/2017-12-18/news/village-fights-to-halt-tide-of-plastic-fj8bfms0p